Product Description
yuken cetop 3 reducing check relief modular valve
Modular
Model No.

Max.Pressure

Kgf/cm2

Pressure Adj. Range

Kgf/cm2

Max. Flow

l/Min

Weight

kg

MB*-02

250

1:5~70

2:10~140

3:8~210

40

A,B,P=1.5  W=2.5

MB*-03

80

A,B,P=3.6  W=4.7

MR*-02

250

1:5~35

2:5~140

3:8~210

40

1.3

MR*-03

80

2.8

MHP-02

250

1:8~70

2:35~140

40

1.3

MHP-03

80

4.4

MHP-02

250

1:8~70

2:35~140

40

1.5

MH*-03

80

4

MSP/T-02

250

 

40

1.2

MSP/T-03

 

80

2.5

MS*-02

250

 

40

A,B=1.3  W=1.4

MS*-03

 

80

A,B=2.8  W=2.9

MC*-02

250

 

40

1.1

MC*-03

 

80

2.4

MP*-02

250

 

40

1.3

MP*-03

 

80

2.8
A valve is a device that regulates, directs or controls the flow of a fluid (liquids, fluidized solids) by opening, closing, or partially obstructing various passageways. Valves are technically fittings but are usually discussed as a separate category. In an open valve, fluid flows in a direction from higher pressure to lower pressure. The word is derived from the Latin valva, the moving part of a door, in turn from volvere, to turn and roll.
The simplest and very ancient, valve is simply a freely hinged flap which drops to obstruct fluid (liquid) flow in one direction, but is pushed open by flow in the opposite direction. This is called a check valve as it prevents or "checks" the flow in one direction. Modern control valves may regulate pressure or flow downstream and operate on sophisticated automation systems.
Valves have many uses, including industrial uses for controlling processes, residential uses such as on / off and pressure control. Even aerosols have a tiny valve built in. Valves are also used in the military and transport sectors.
Specifications:
Model Numbers

Max. Pressure

Kgf/cm2

Max. Flow

l/min

Weight

Kg

MS -02

250

40

1.2

MS -03

80

2.5
Model Number:
MS

P

02

10

l

l

l

l

Series Number

Modular Throttle Valves

Type of Mounting:

P: P-Line

T: T-Line

Port size

02:1/4"

03:3/8"

Design Number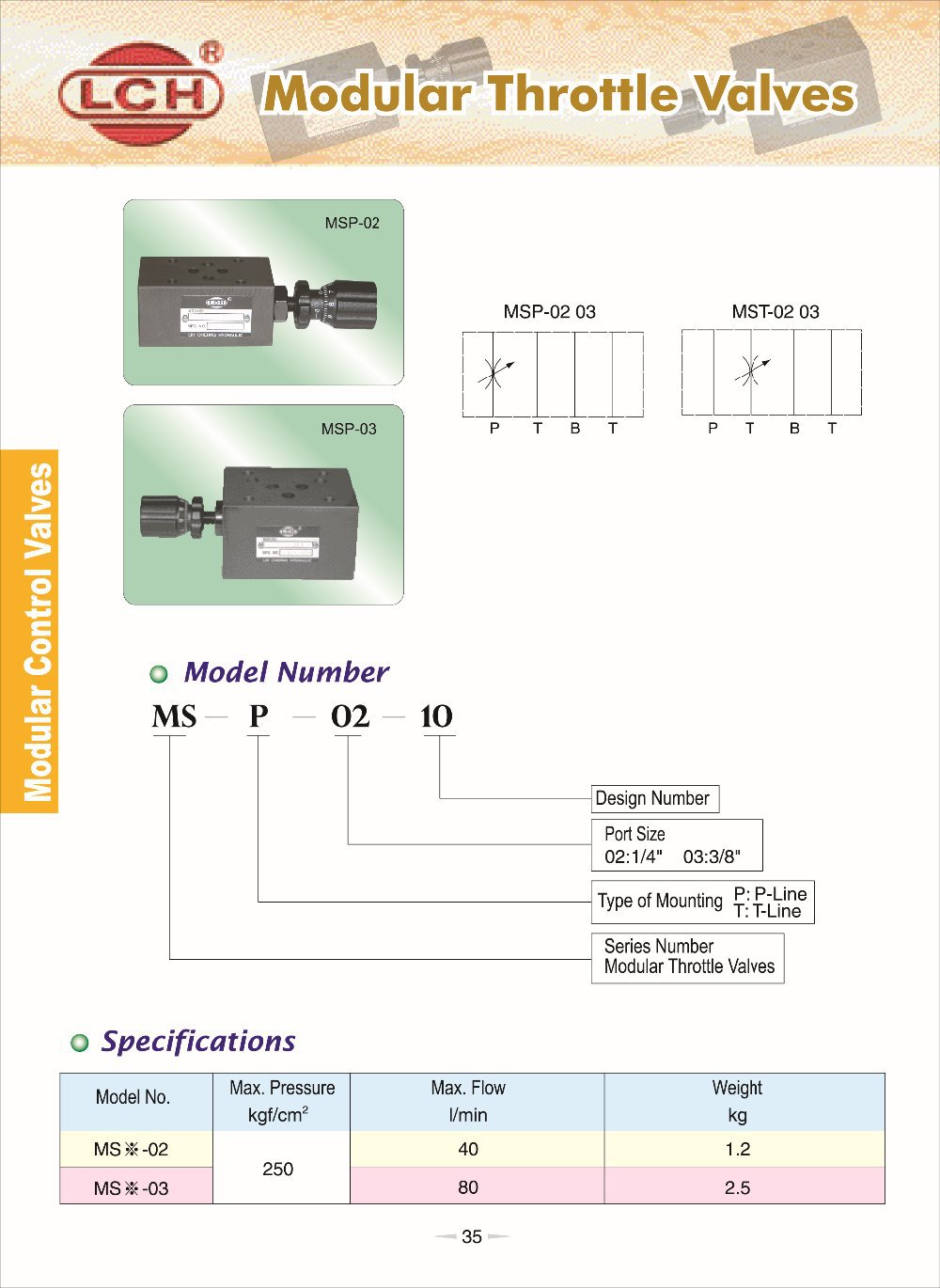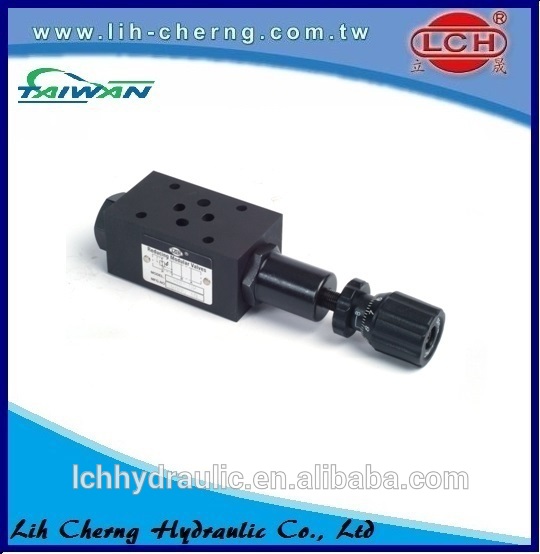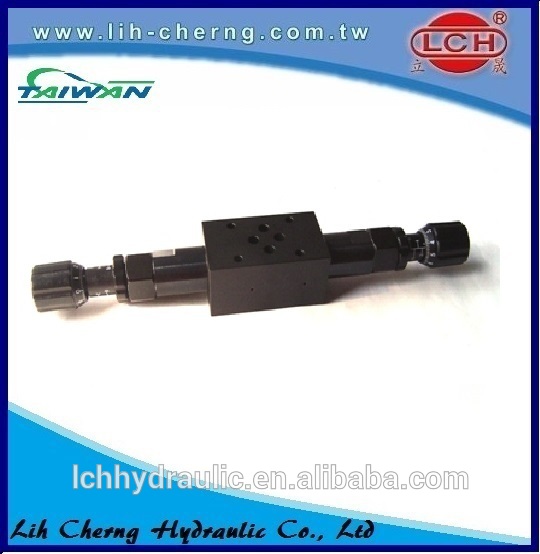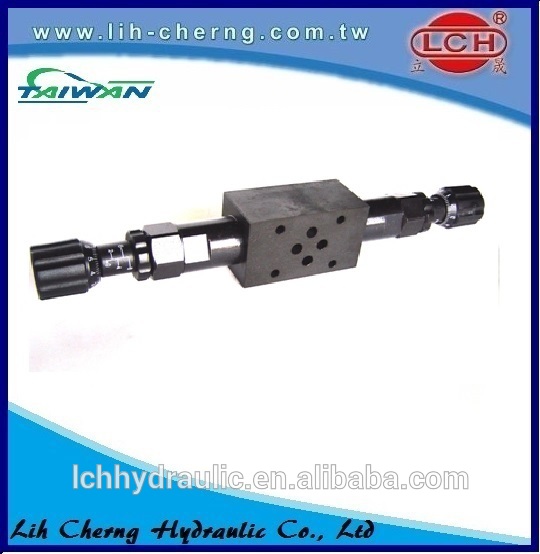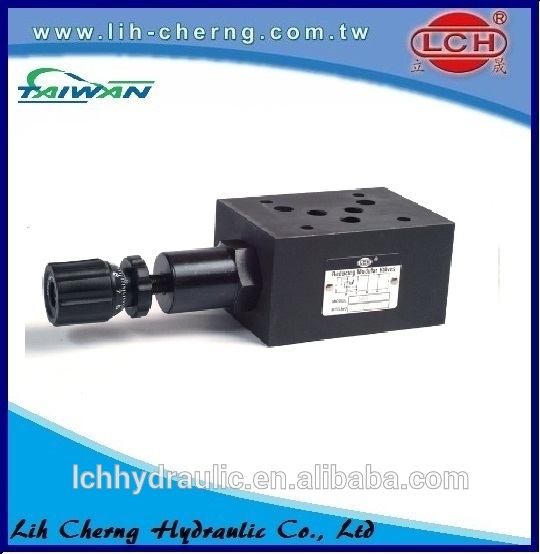 Company History: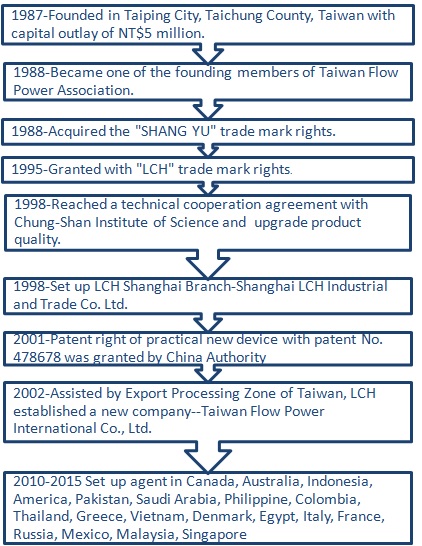 Product process: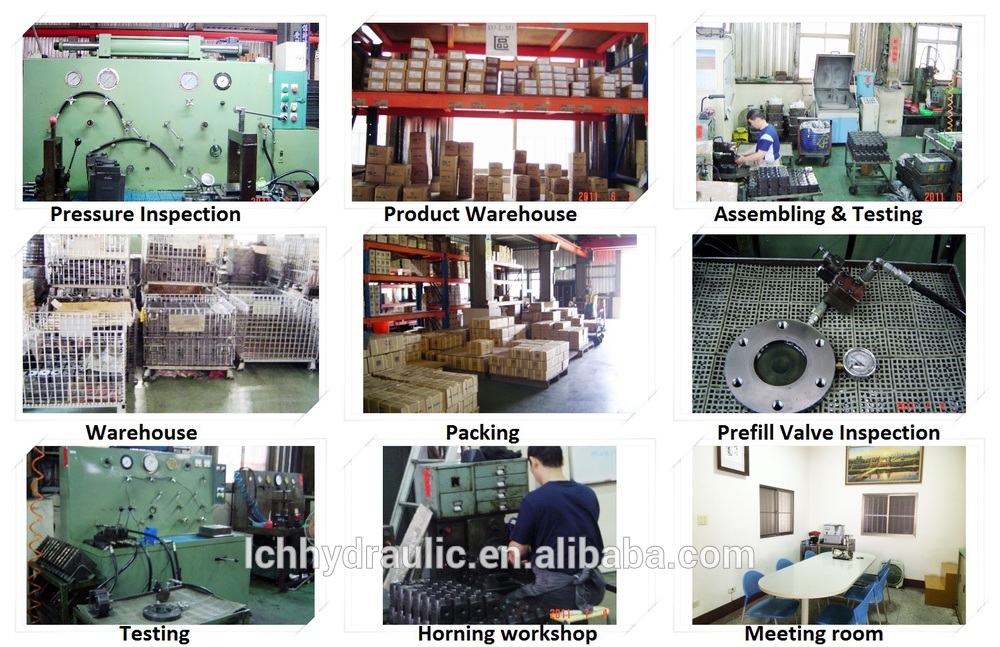 Packing:
All goods are packed with plastic bag in carton material package.
Shipping:
1. For small quantity, shipment is prefered to shipping with express by TNT, FEDEX, DHL,OCS, EMS, or UPS to meet your deadline worldwide basis.
2. For regular mass production, shipment could be shipped either by sea or air. Pleaes inform us your requirements, so then we could offer available options for you to save budget.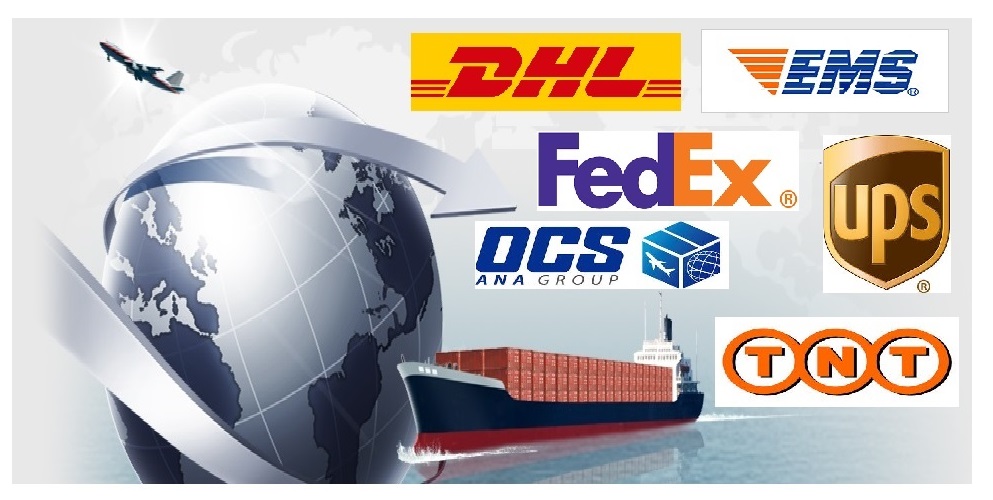 Q.How to request a manufacturing quote from LCH?
A.Give us a call or send us an E-mail (lch at lih-cherng.com.tw) with your purchase request. 
Q.What are your quality control procedures?
A.LCH is equpped with high-tech, advaned cmputerized and self-inspection machineries, manufactures thousands of different parts in house to ensure the built-in quality and dependable performance. This is the reason hy LCH is recognized as on the world class quality level.
Q.How are orders packed and shipped?
A. Depends on customers' orders. All goods are packed with a plastic bag with an outer carton and a wooden pallet( fumigatation).
Q. Could LCH offer OEM service?
A.Yes. LCH is able to offer OEM with customers' brand name and trademark onto the product.
Q.Do LCH products come with a warranty?
A.Yes.LCH offer 1-year product life guarantee without abusive usage on all purchases which begins with the bill of lading.
Why Choose Us:
30+ years experiecne

D&B certificate

R&D team OEM/ODM service

Best beofre and after customer service

24 hours online service

100% Made in Taiwan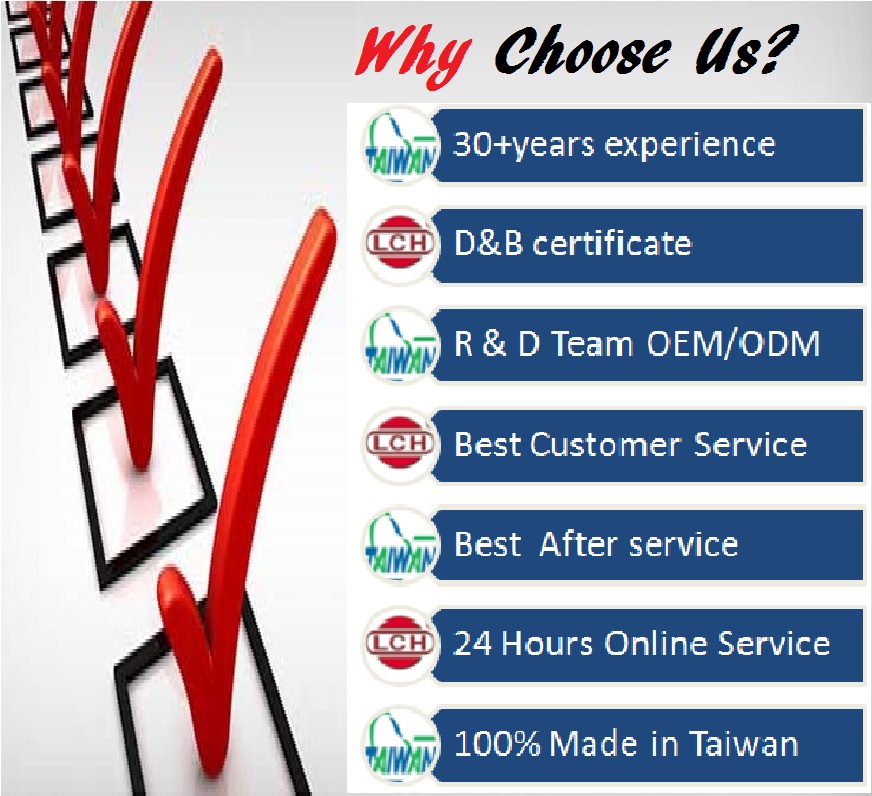 Order Process:
inquiry from customers

offer proforma quotation to customers 

recieve Proforma order from customer

start production

quality control after production completed

packing

shipping

delivery to customers

Hydraulic components such as hydraulic valve, Solenoid Valve, hydraulic directional valve, oil pump, hydraulic Gear Pump, gear pump, electric motor, electrical motor, ac motor, hydraulic cylinder, cylinder, hydraulic power pack, hydraulic power unit, hydraulic power station, sandwich check valve, flow control valve, hydraulic pump and chemical pump are able to used in injection molding machine, full automatic compacting press, die casting machine, hydraulic excavator, garbage truck,machine center, and rubber press machines.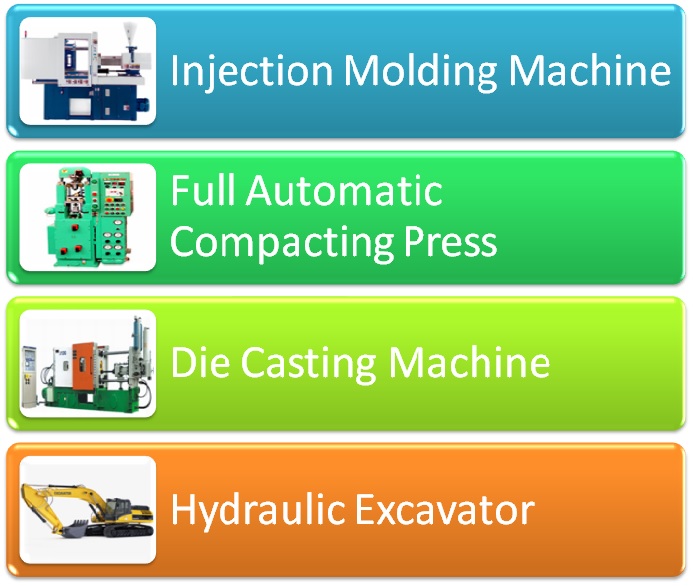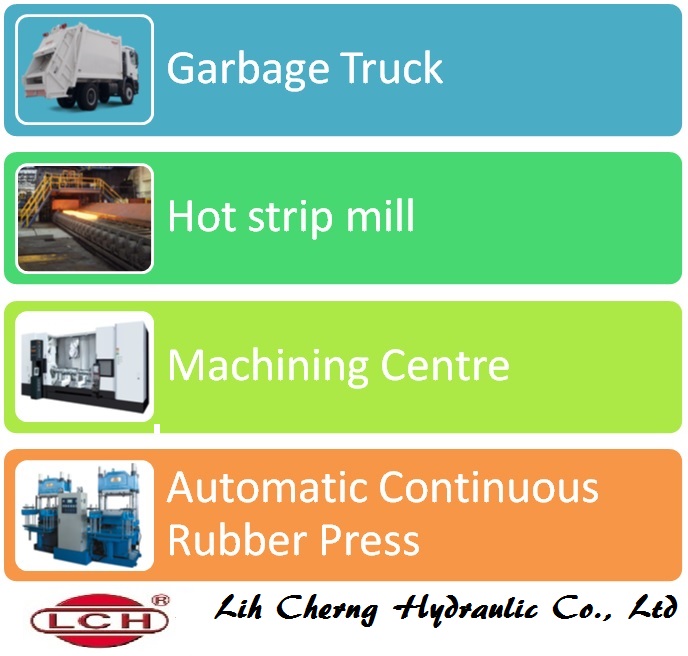 keyword search Lih Cherng Hydraulic Co., Ltd, or add my what's app ID+886920438696
We offer 24 hours online customer service for you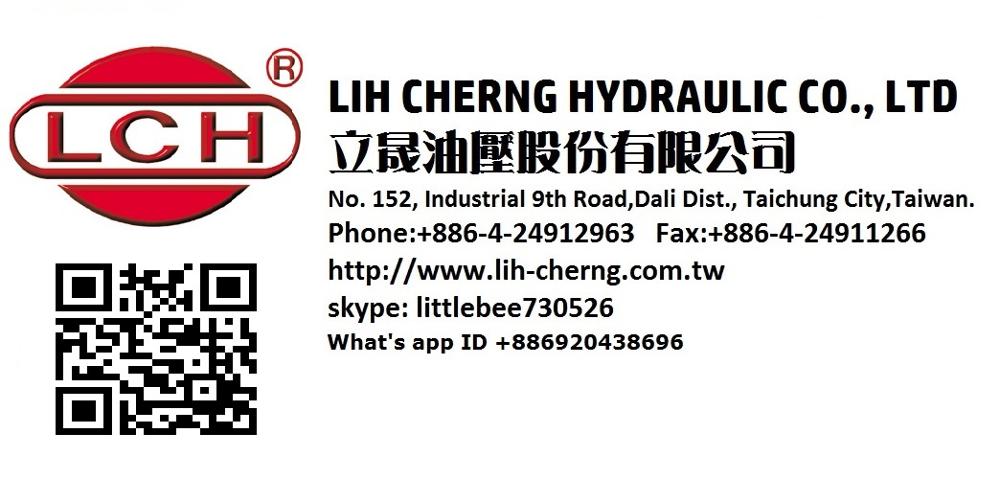 Our Product Categories: 
click on each catagories below that you are interetsed in for more references.
| | | | |
| --- | --- | --- | --- |
| Pressure control valve | Flow control valve | Directional control valve | Sandwich plate valve |
| Hydraulic gear pump | Hydraulic Vane Pump | Hydraulic accessories | Hydraulic cylinder |
| | Spindle Head device | Electric ac motor | Snap & Carabiner |
Lih Cherng Hydraulic supplier is your best choice!
Leave us a msg and we will offer a Special Discount for you !!!↓↓↓↓↓↓↓↓↓↓↓↓↓↓↓↓↓↓↓↓↓↓↓↓↓↓↓
Product Categories : Vane Pump Series